"The cradle of Humanity", an incredible garden of cultures
In the Dorze Mountains and the Omo Valley you can find the highest concentration of diverse ethnic groups in Ethiopia. The resistance to the Italian colonization and the natural refuge that constitutes its geographic surroundings provided to the groups of the zone an isolation with respect to the western influence. These conditions have given rise to a small oasis with a rich cultural diversity.
Surma ethnic group
This semi-nomadic people lives in the jungles of southwestern Ethiopia, on the most virgin bank of the mythical Omo River and next to the border with South Sudan. The main activity of the Surma is herding and, to a lesser extent, agriculture. They make a special alcoholic beverage, similar to beer, from fermented sorghum. They keep much of their traditional culture alive. The Surma ethnic group presents a powerful aesthetic. They have a deep-rooted tradition for body adornments. In the past, the motivation for some of these decorations was to intimidate their enemies. It should also be noted that nudity is quite widespread in society. We will see the fascinating aesthetics of labial and lobar dilations. Surma women still carry sublabial plates (up to 40 cm in diameter) as a symbol of fertility. In addition, we will witness how they adorn their bodies through scarifications, paintings and striking metal bracelets.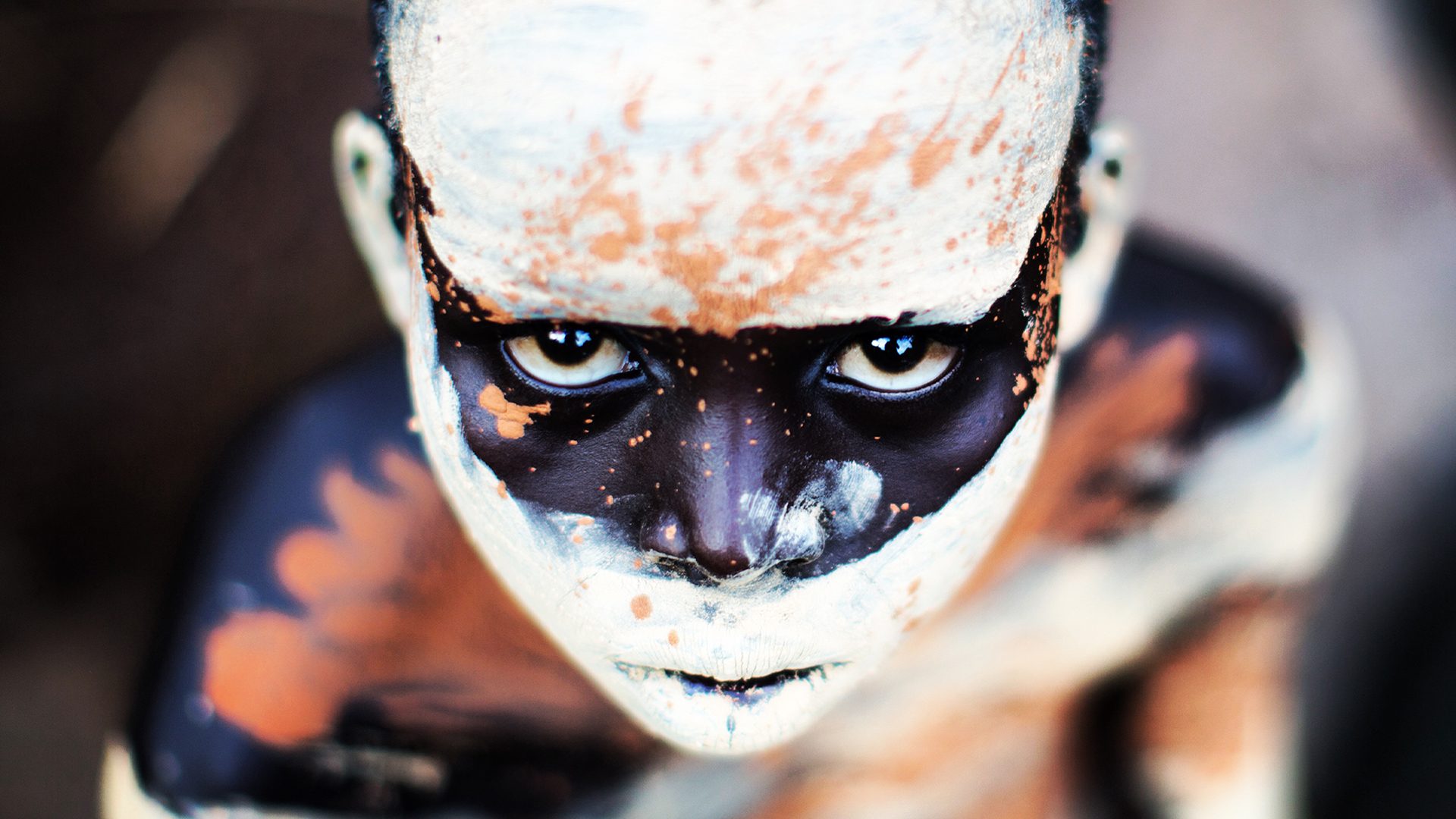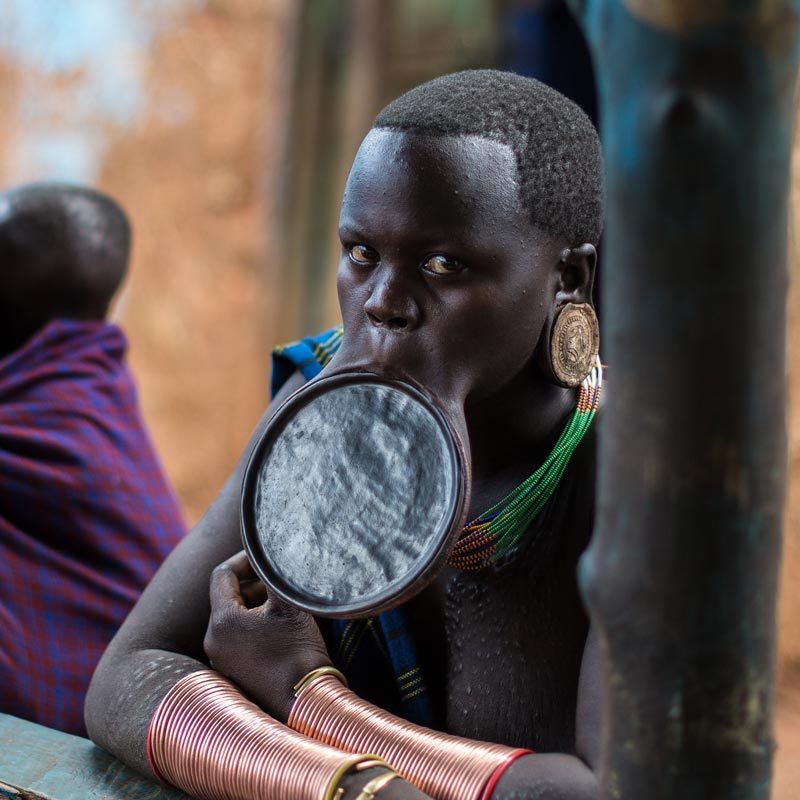 Nyangatom ethnic group
The Nyangatom or Bume ("elephant eaters") are a Nilotic-speaking ethnic group. This ethnic group is related to the Turkanas of Kenya and the Toposas of South Sudan. They tend to live on the other side of the Omo River, where conditions are harsher and the annual drought means they have trouble maintaining their livestock. They are one of the most feared warrior groups in southern Ethiopia, having been embroiled in tribal disputes for many years. The aesthetics of the Nyangatom is very striking. The men often carry weapons for the defense of the cattle and some even wear military suits. The women adorn their necks with infinite necklaces of colored beads. In addition, they usually decorate their lower lip and nose with piercings of different shapes.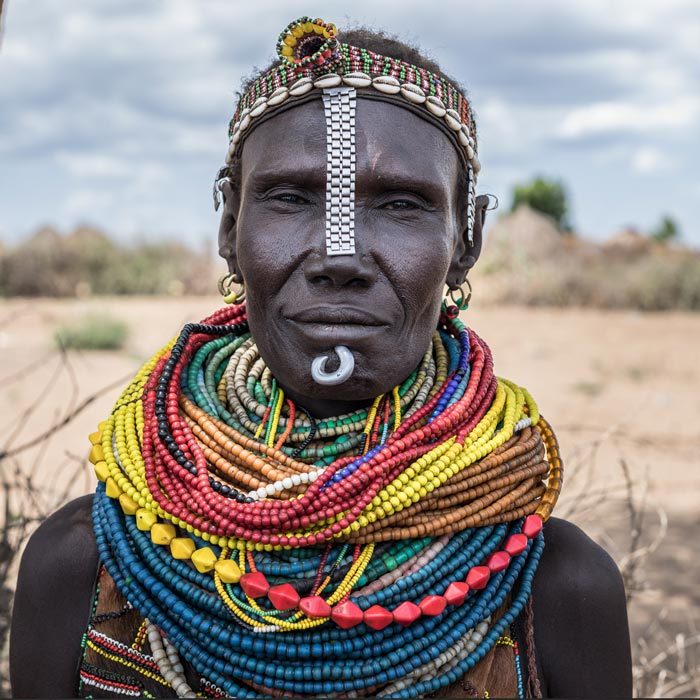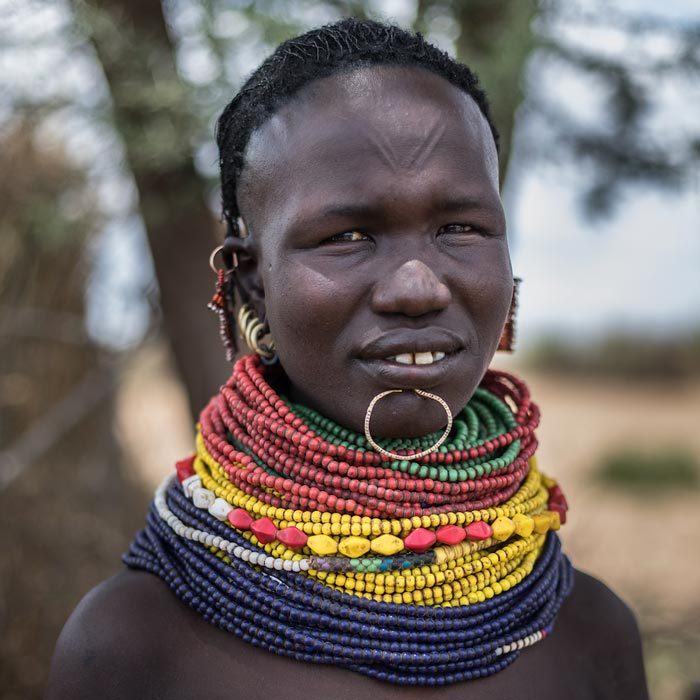 Do you want to know the detailed itinerary of the trip?
This ethno-photographic trip to Ethiopia is specially designed for lovers of photography, cultural diversity and tribal aesthetics. < strong>Click here to easily reach the itinerary download form.