Visit of the main national parks of Uganda
Murchison N. P.
Safari to observe the wealth of fauna and flora that it offers us. We will go in search of elephants, giraffes, lions, dozens of species of ungulates, primates, and perhaps we will meet a leopard. We will also take a boat ride on the river, until we reach the famous Murchison Falls.

Kibaale N. P.
We will visit a beautiful place where inactive crater lake formations abound. We will do a trekking in search of chimpanzees in freedom. We will try to see the chimpanzees come out of the nests before doing the rest of their daily tasks.

Queen Elizabeth N. P.
The jewel in the crown of safaris in this area of Africa, with nearly 2,000 km2 of extension. We will make a safari where we will be able to observe: elephants, lions, buffalo, antelopes, crocodiles, hyenas, wild boars, zebras, gazelles, lizards and insects will complete the panorama. We will take a boat and go through the Kazinga channel, where the variety of birds is amazing and the concentration of hippos is the largest in the world.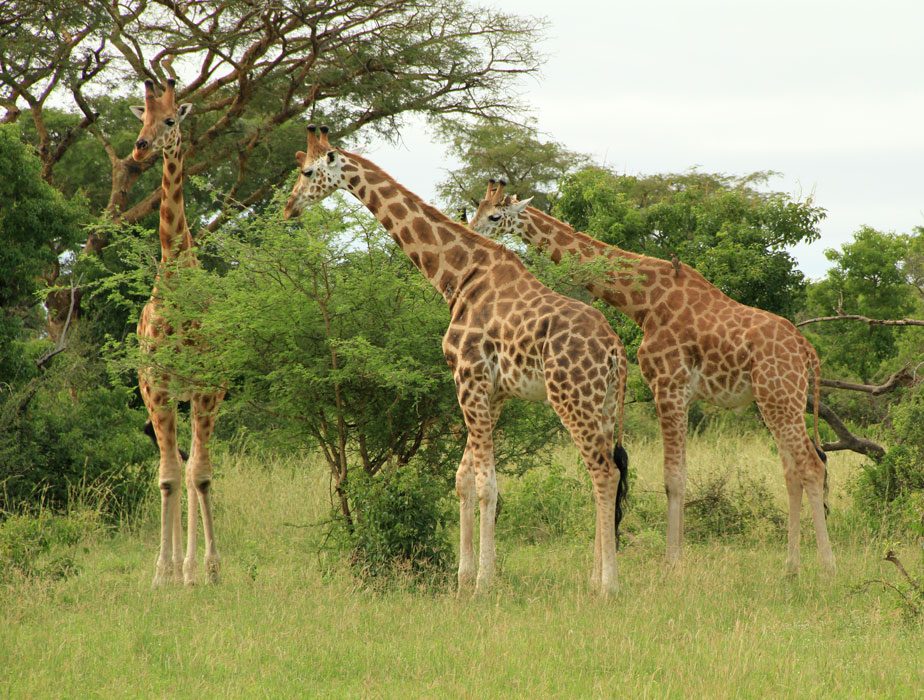 Bwindi Impenetrable Forest
Batwa Pygmies
We will visit the Batwa pygmy community, a group that has inhabited this jungle for centuries, now declared a World Heritage Site by UNESCO.

Mountain gorillas
The forest is home to the largest number of mountain gorillas in Uganda. We will embark on a walk that will take us to meet a group of mountain gorillas in total freedom, being able to see them a few meters away in their natural habitat. A unique experience!