Aníbal Bueno (Orihuela, 1981) is a scientist, writer, teacher and photographer expert in documenting minority societies. He shares his time between research, teaching and working as a tour guide in some of the most remote places on the planet. He also teaches photography courses and guides photography tours focused on portraiture. He has traveled more than 70 countries in search of the human essence.
Aníbal has specialized in preparing reports on the lifestyles of the last minority ethnic groups on the planet, a discourse that he disseminates through his social networks, photographic works, talks, courses and editorial publications, which he prepares as he travels the world.
He has received several awards for his photography, such as the award for the best adventure travel photography at the 2018 Adventure Travel Show or the medal of the Spanish Confederation of Photography.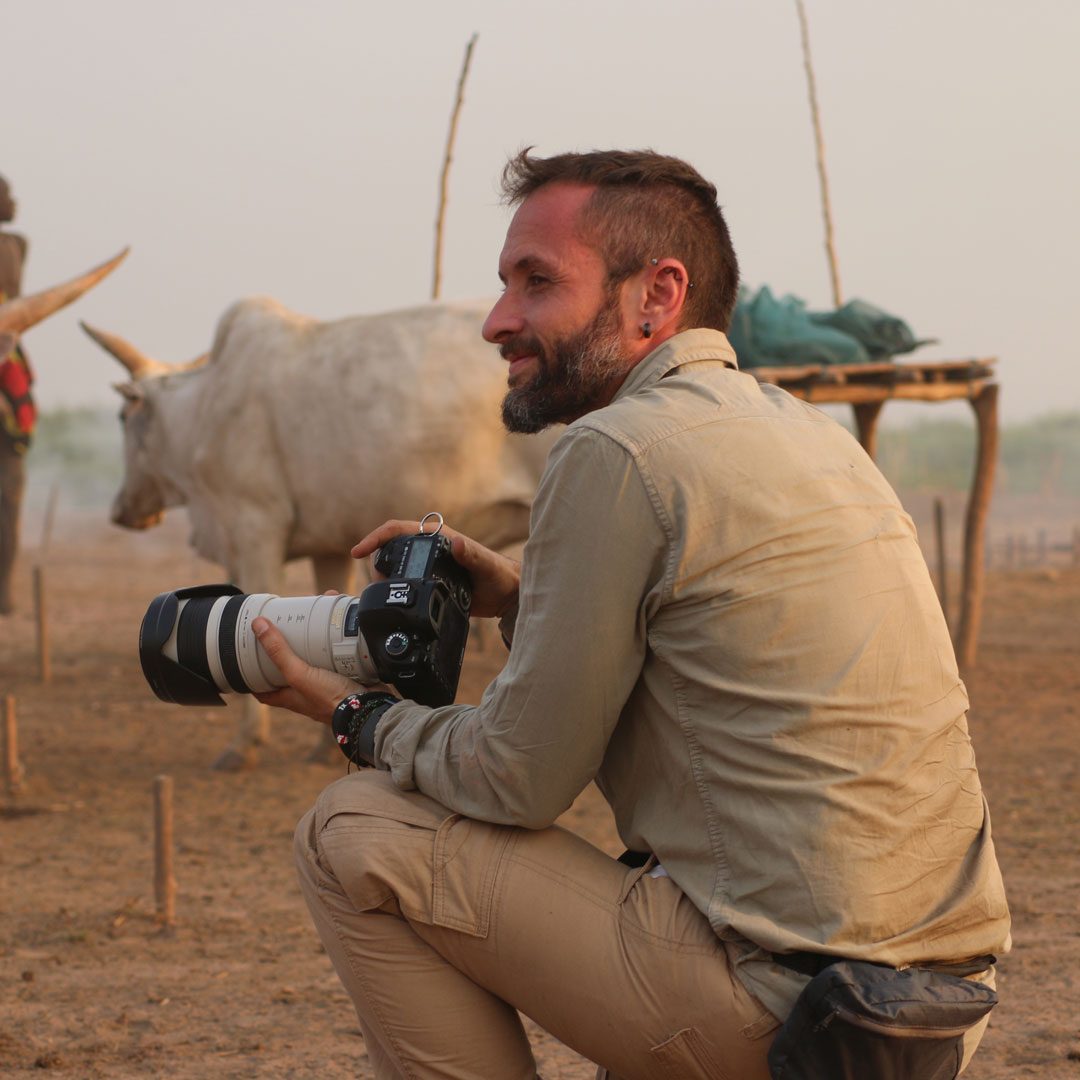 Aníbal began in photography due to his need to describe what he sees during his travels. In the expeditions that are organized by Last Places, you reach unique places in the world. So fascinating that one feels the need to immortalize them, to narrate them. And the load of visual information is very high. The image transmits key anthropological components to understand the cultures that are visited, as we always explain on our trips. That is why what began as a hobby and a narrative need has become a passion and a professional specialization.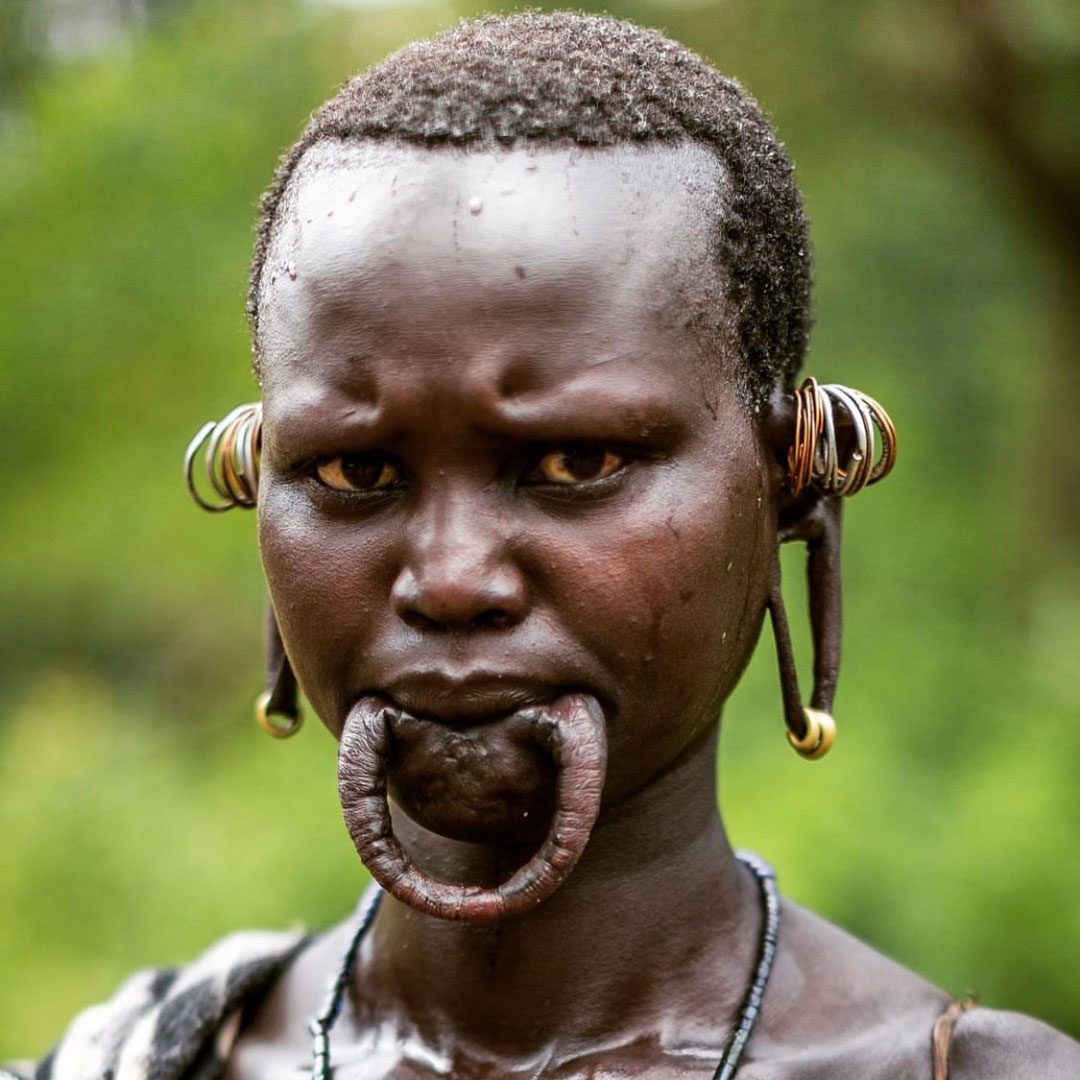 Surma young woman in southwestern Ethiopia, wearing traditional earplugs.
Aníbal and Joan (the co-founders of Last Places) met in 2010, on an incredible expedition to Cameroon guided by Joan, which forever changed their lives and brought them together personally and professionally. From there began Aníbal's interest in anthropology and documentation, which also led him to train as a travel journalist at the Autonomous University of Barcelona, where he is currently a professor of this subject.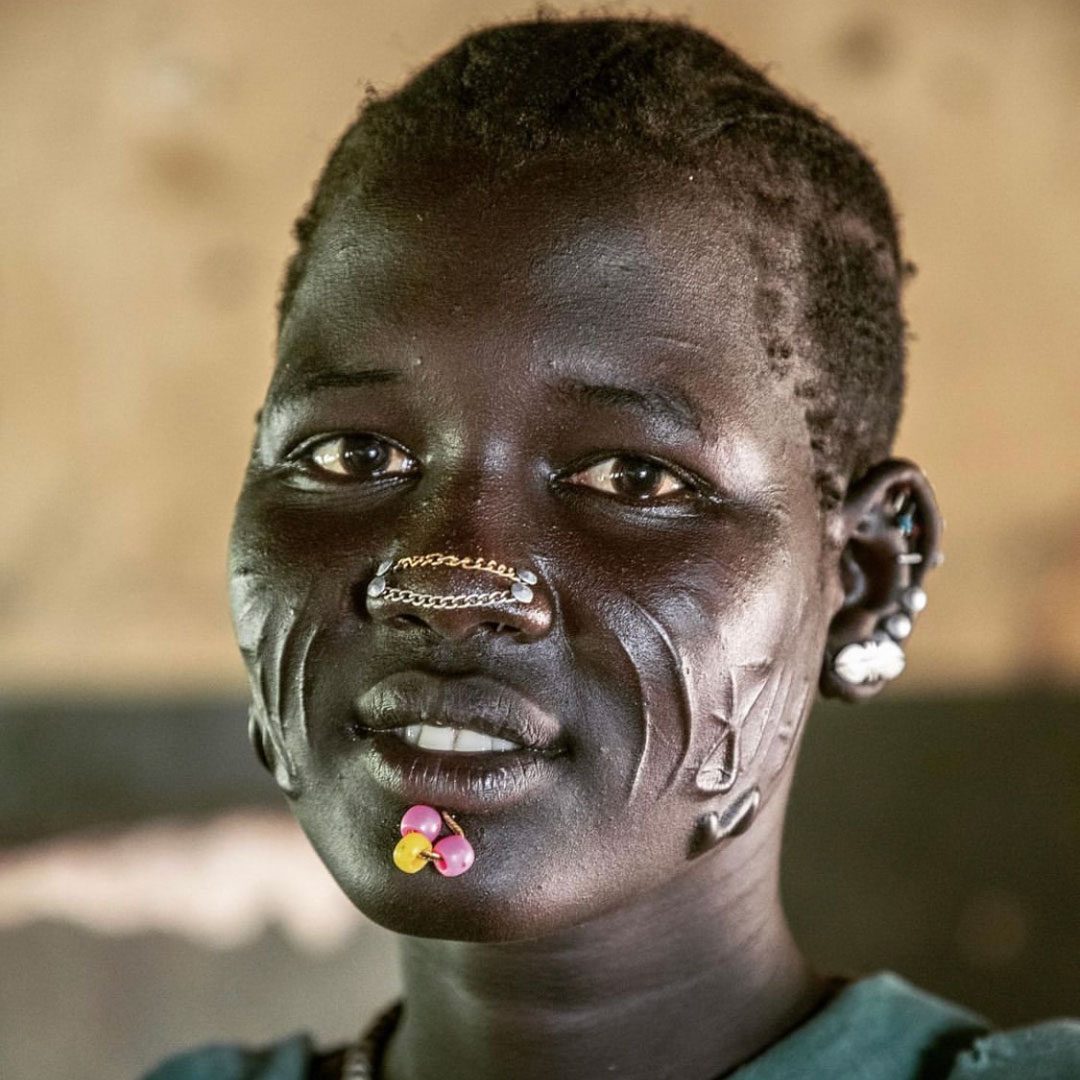 Young larim with traditional body modifications (South Sudan).
Last Places photo tours are unique for several reasons. One of them is the fact of always being accompanied by expert photographers in the specific area that is visited, also because of the exquisite treatment of local communities, the result of years of joint work and meticulous ethical analysis and the needs of these populations. And lastly -and perhaps most importantly-, Last Places imbues each of its trips with anthropological knowledge, including the photographic ones. The traveler returns home, not only with magnificent photographs, but also with the necessary knowledge to interpret every detail of them. The added value of the deep look. As proof of this we have the academic contributions (in the form of books) arising from these photographic trips: the work Last Tribes of Angola (ExLibric Editorial - 2021), together with Joan Riera, and Culturas Olvidadas (UOC Editorial - 2020).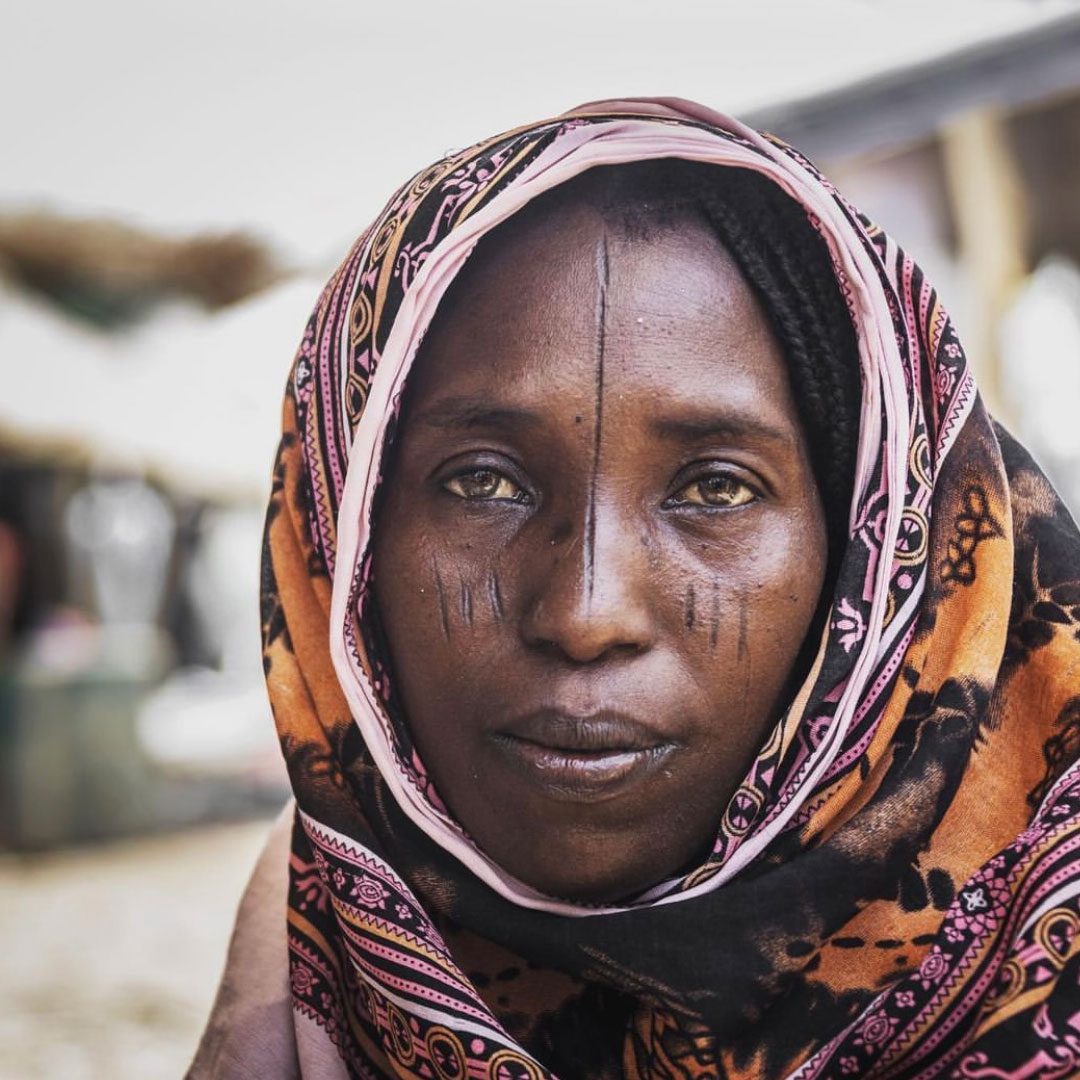 Nomadic Arab woman, photographed in a market in northern Chad.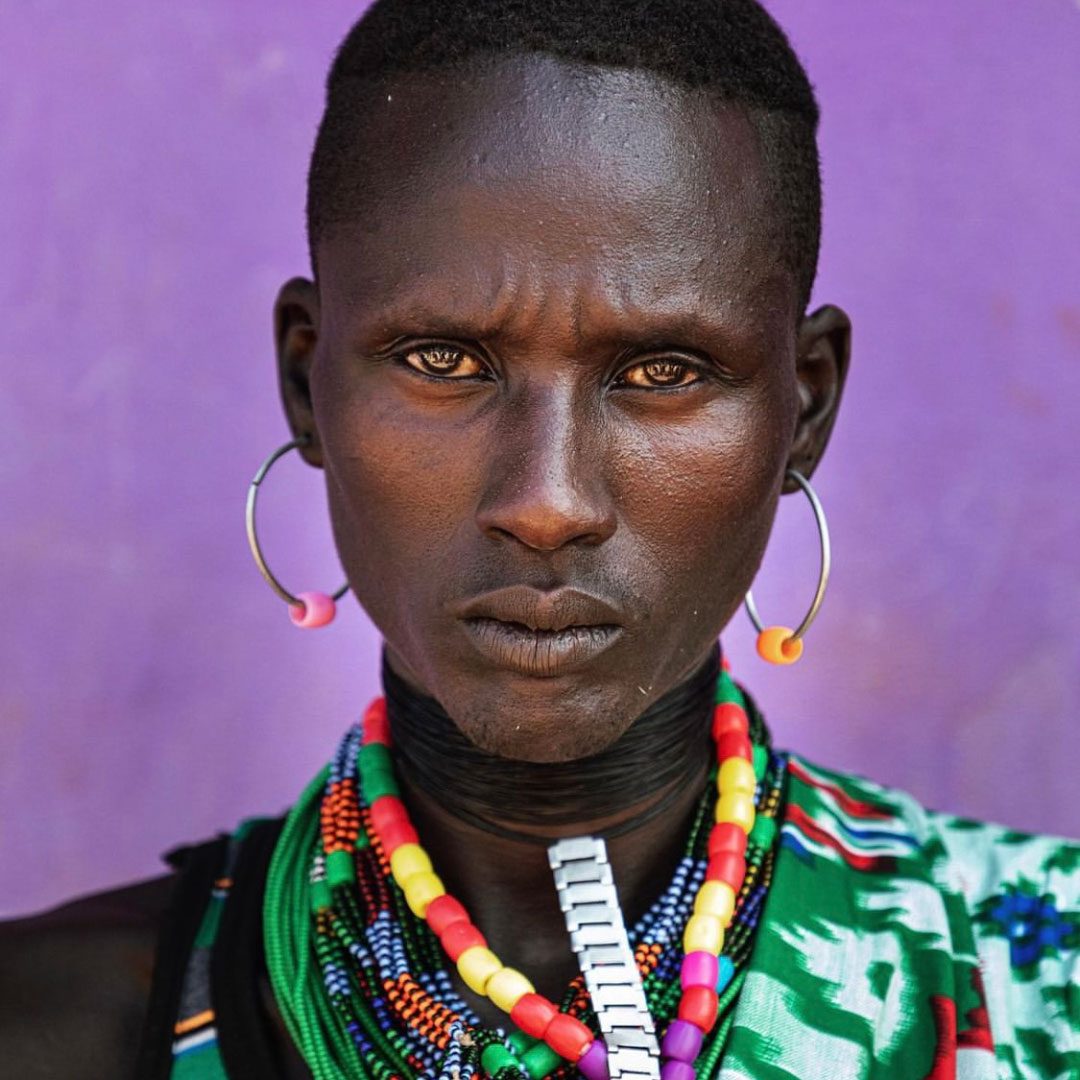 Man of the Hamer ethnic group in the market of Turmi (Ethiopia).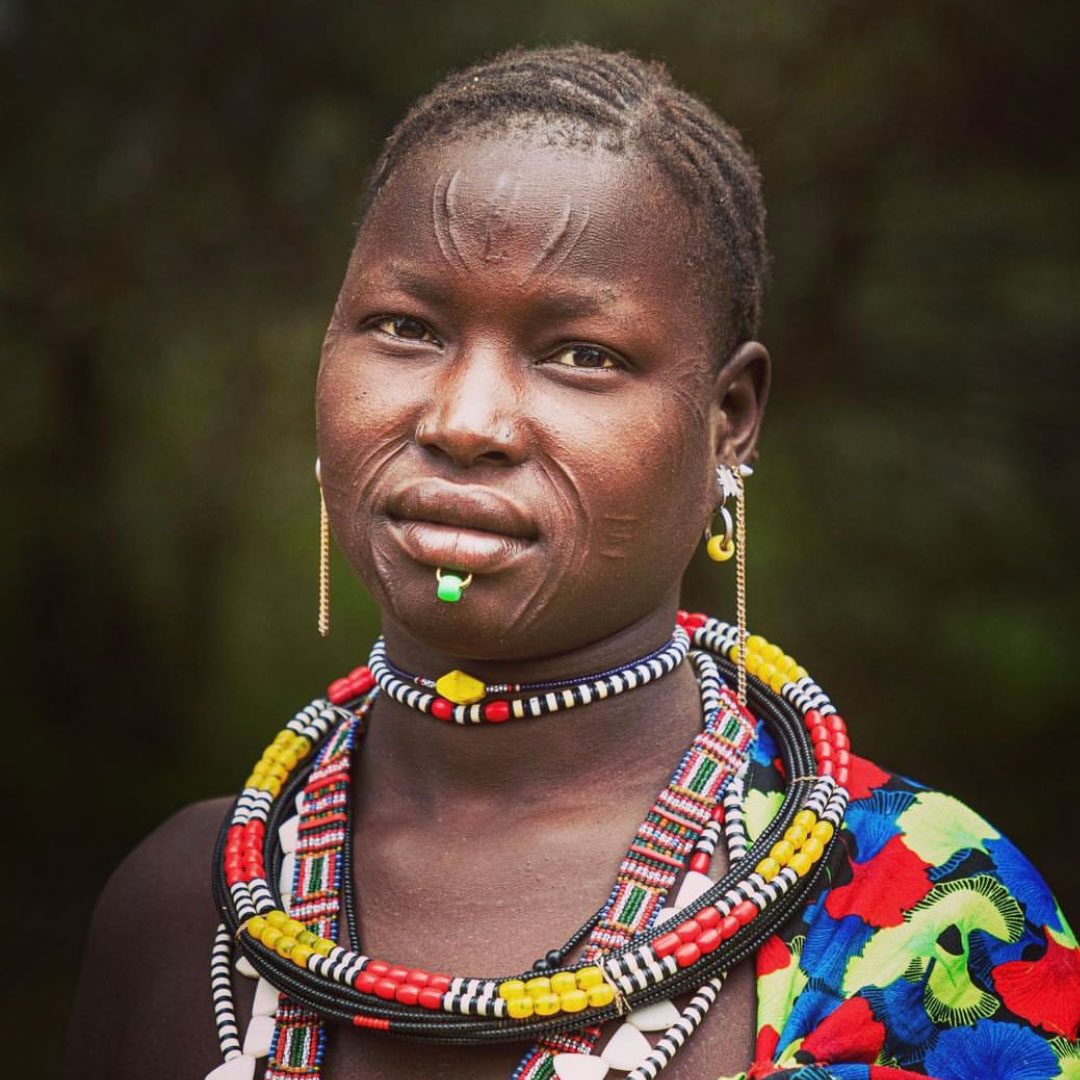 Toposa woman in eastern South Sudan.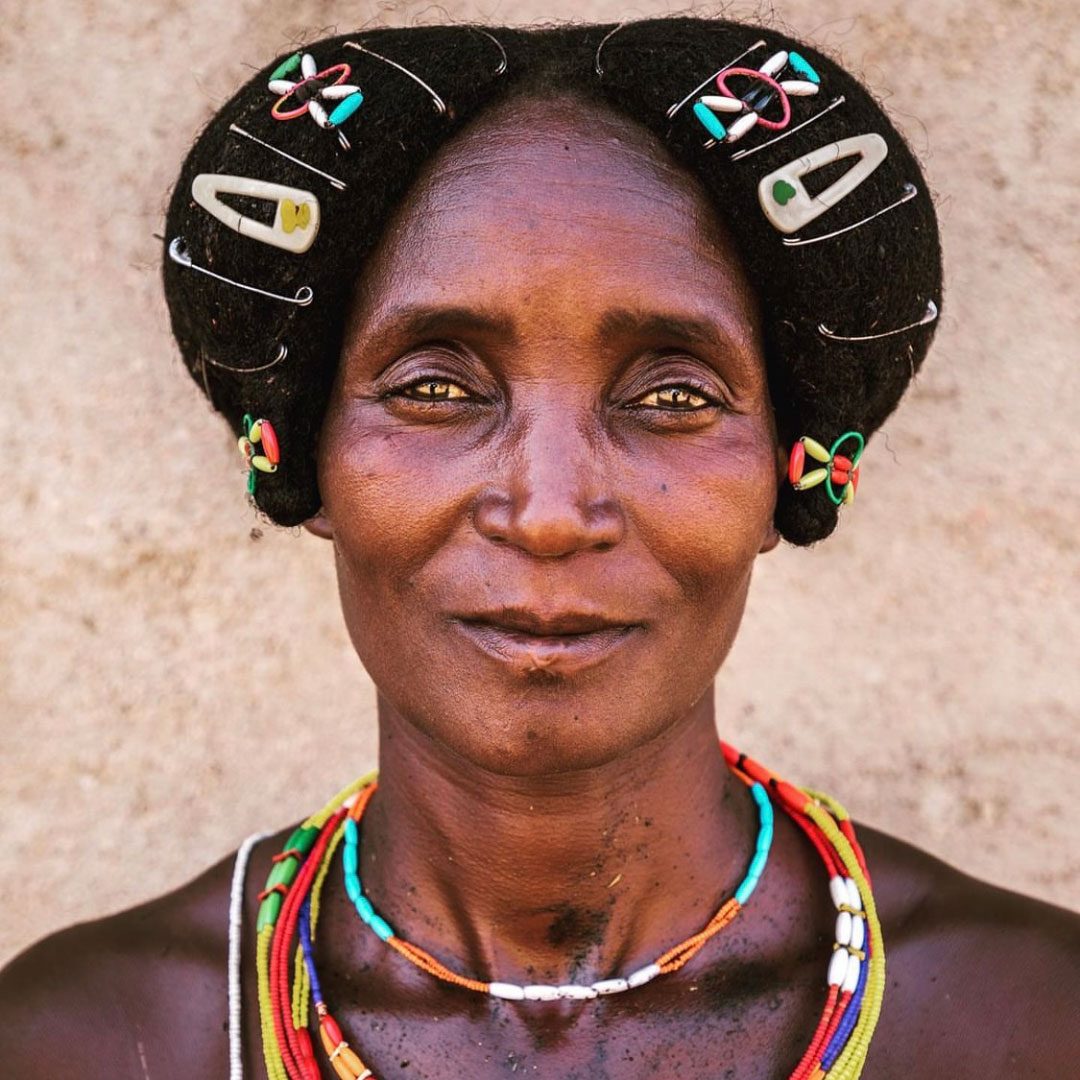 Woman of the Dimba ethnic group, in Angola, known for their elaborate hairstyles.