Gerewol Festival
Annual festival of the Peul-Mbororo or also Woodabe They are nomadic shepherds and are taller from the rest. Their facial features are slim and have a natural elegance which they complement with a delicate worship of body beauty. Many of them will say they are Islamic, but all of them preserve animistic beliefs and perform ancestral magic and fetishism practices. Their medicinal treats and talismans are very much in demand from other tribes. They also keep a very special and unique relationship with cattle. The Woodabe, as nomadic shepherds, move their herds according to season. In July and August, they look for the green pastures after occasional rains, and then they take their animals to the In Gail area to have the "salty cure". This is the so called Worso, when several clans gather and gossip about latest news (weddings, births, dead ones), they can solve misunderstandings, perform rituals of initiation to adulthood and organize camel races. Also, to prepare the ceremony which is about to start: the Gerewol. The ceremony lasts several hours and its main objective is to call the attention of the women, who are also dressed up for the occasion, and join individually to the dance to point at the man who have chosen. She esdo so by touching the man's heart with her hand, and after this, the couple disappears into the night.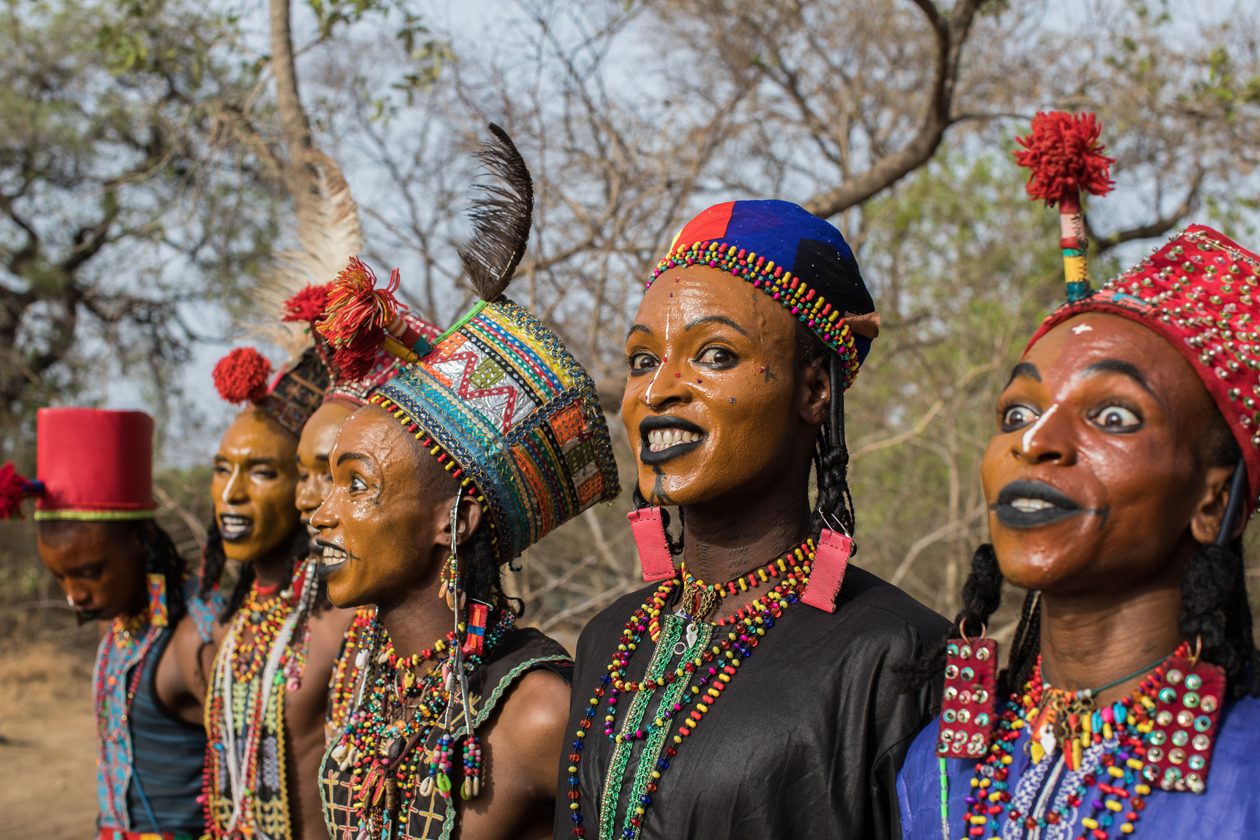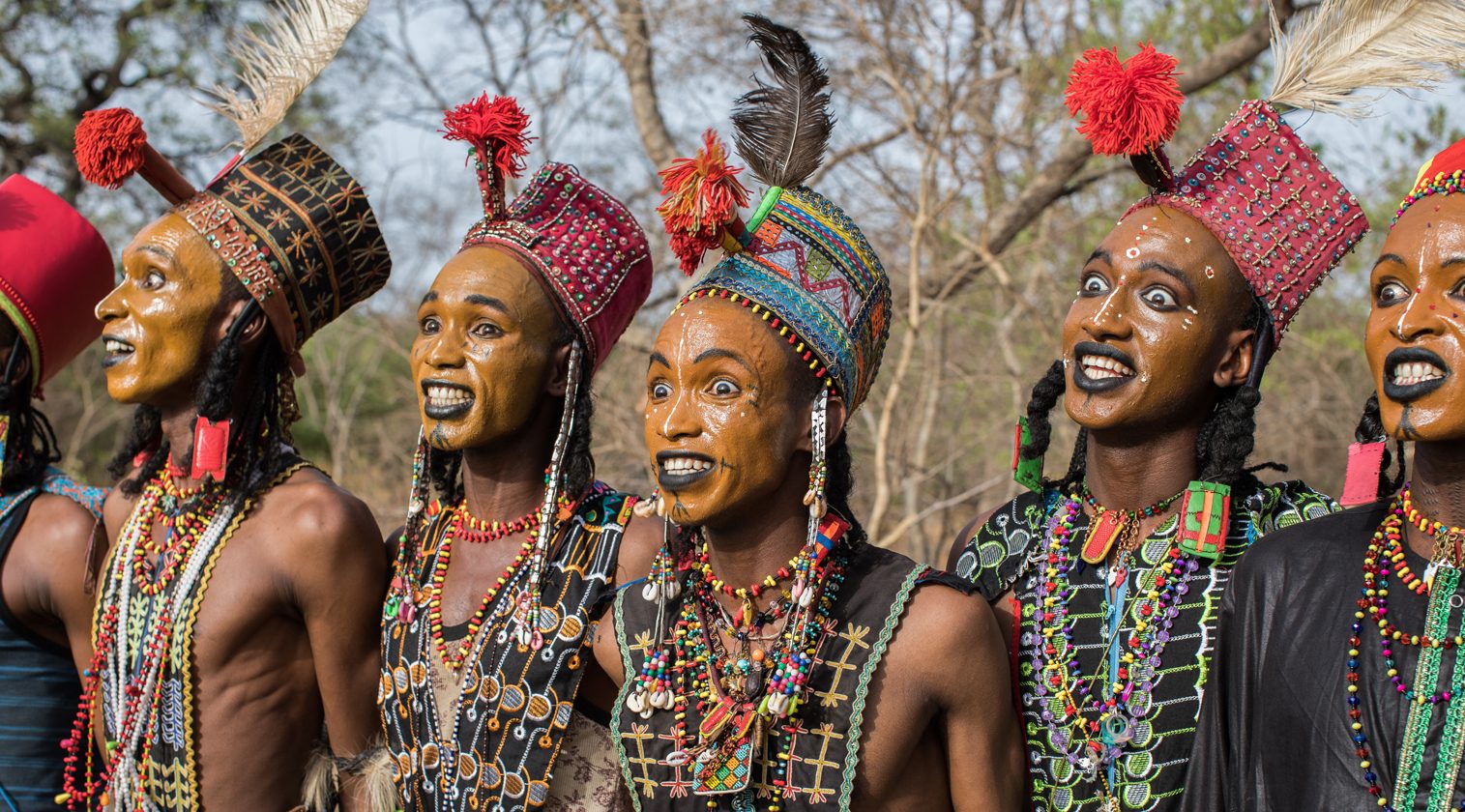 Nomadic Peul communities
They have different traditions from the Woodabe's. We will discover a new aesthetics and lifestyle after two days living with them.