Los ngendelengos son un grupo étnico minoritario (3.000 miembros) que habita en zonas montañosas aisladas de la Serra da Chela, en el suroeste de Angola. Son pastores, cazadores y agricultores de subsistencia seminómadas. Vivir en un entorno forestal les ha permitido desarrollar un negocio rudimentario basado en el carbón.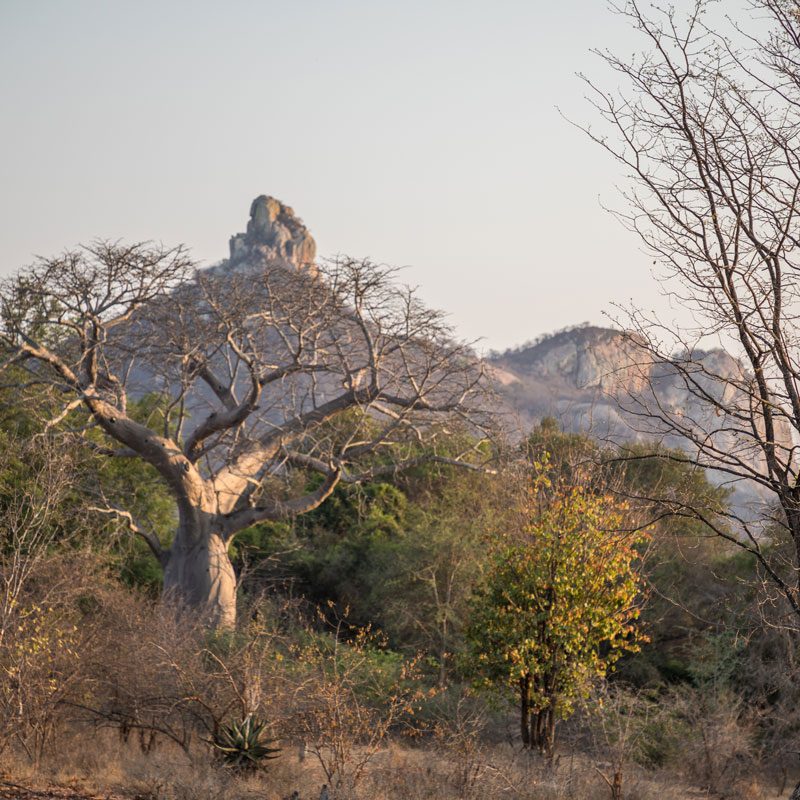 Bosque en la Serra da Chela
Los ngendelengos viven bajo una estructura tribal basada en clanes, liderados por el hombre de mayor edad.
Los machetes forman parte esencial de su indumentaria, la cual se ve complementada con grandes crestas como peinado en los jóvenes no casados y moños múltiples en las mujeres. El resto de su cultura tradicional incluye graneros de dos pisos y rituales de adoración a los toros.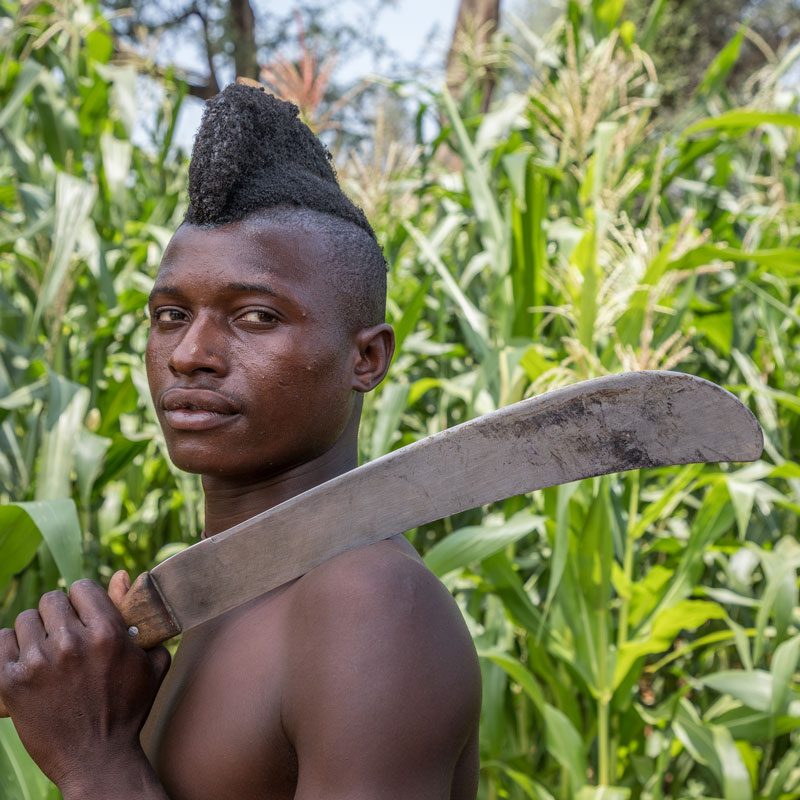 Joven ngendelengo con cresta tradicional y machete
Los ngendelengos son buenos artesanos de la madera. Fabrican muñecas con troncos y las decoran con piel, cintas de cuero y cuentas de colores. Pequeños tótems ceremoniales de madera son un elemento característico del arte ngendelengo, así como las pipas de barro.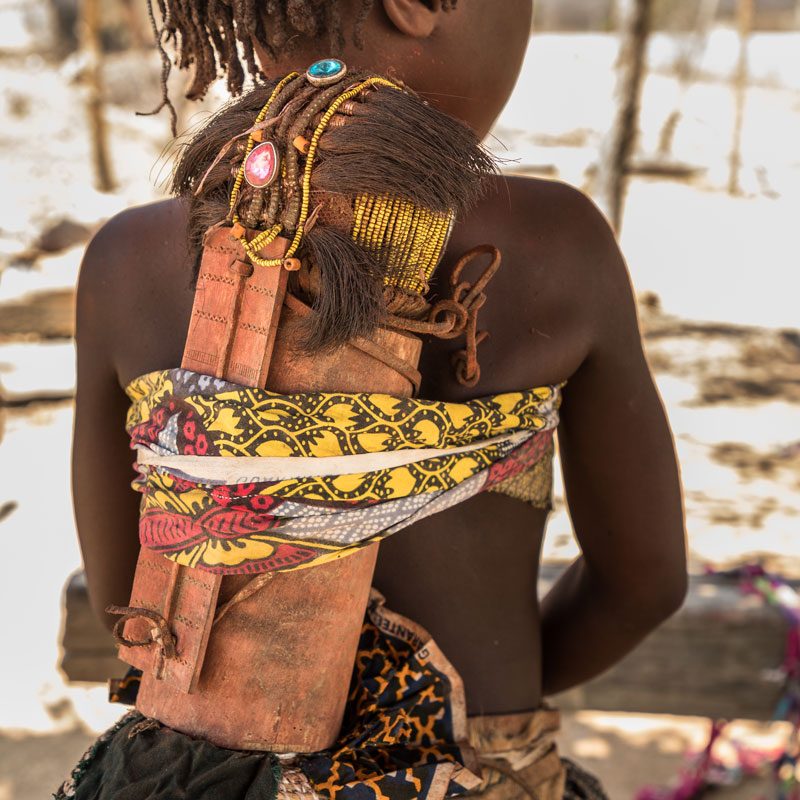 Niña llevando en la espalda a su muñeca
Mujer fumando en su pipa de madera y barro
El arte de trabajar la madera tiene su máximo exponente en la arquitectura. Se trata de construcciones sobre troncos hincados en el terreno con una vivienda en la parte inferior para las generaciones mayores y mujeres embarazadas, y una estancia-almacén en la parte superior para los más jóvenes.
Ejemplo de una vivienda ngendelengo
Los ngendelengos generalmente usan poca ropa y portan machetes o lanzas. Las mujeres usan una cuerda alrededor del pecho a modo de sostén. Suelen fumar tabaco en pipas de madera.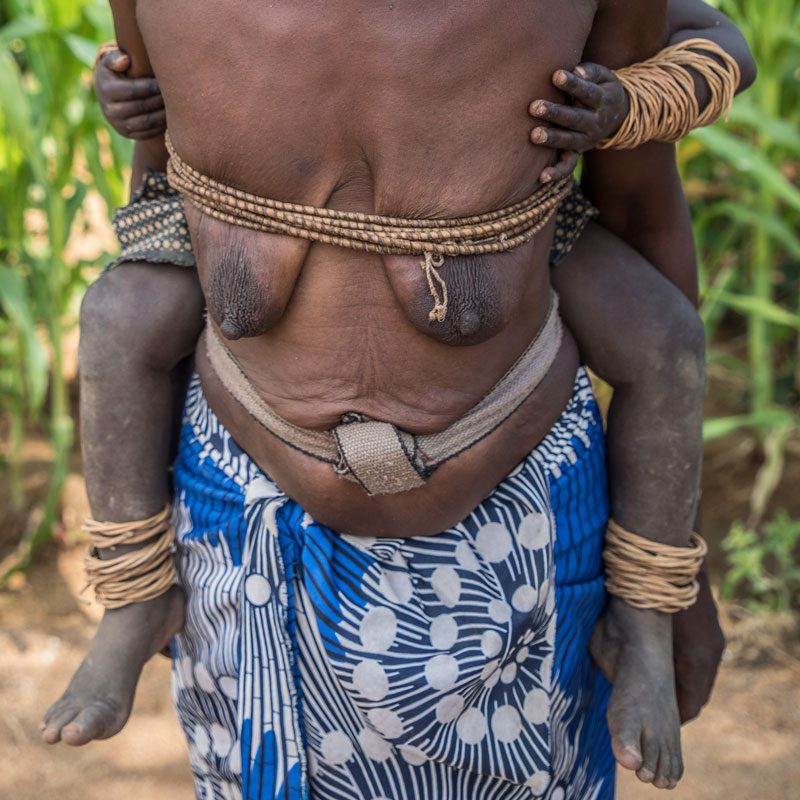 Ejemplo de cuerda alrededor del pecho a modo de sostén
Lo que es único en la cultura ngendelengo es la forma en la que las mujeres decoran sus cabellos con moños "estilo geisha". Esta práctica es común entre las mujeres jóvenes con hijos pequeños.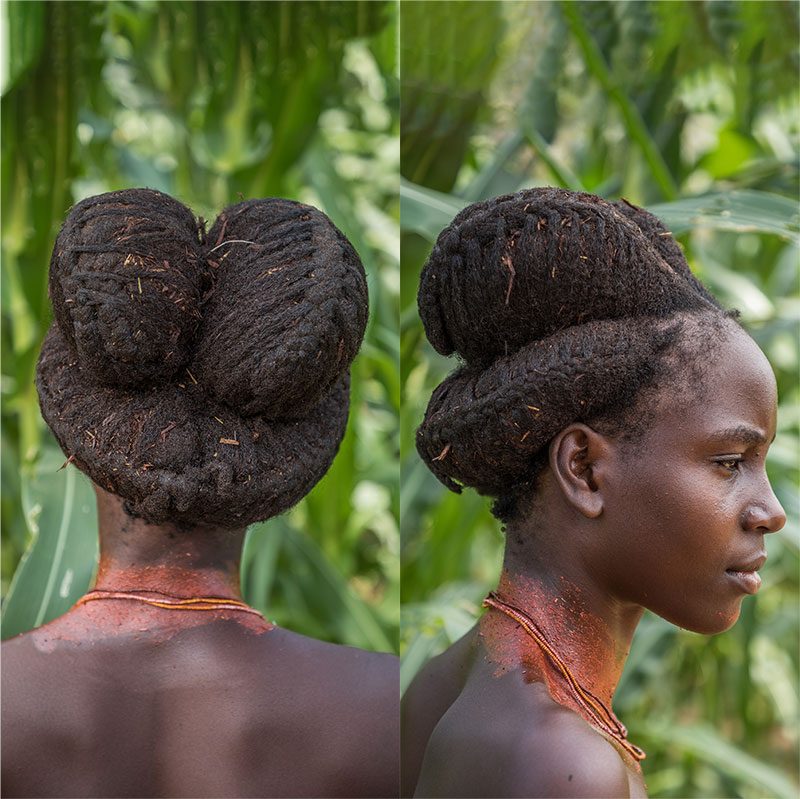 Joven con los moños tradicionales
Los ngendelengos se han visto poco afectados por la colonización portuguesa y la actividad misionera, por eso, todavía practican su religión africana relacionada con la adoración al toro.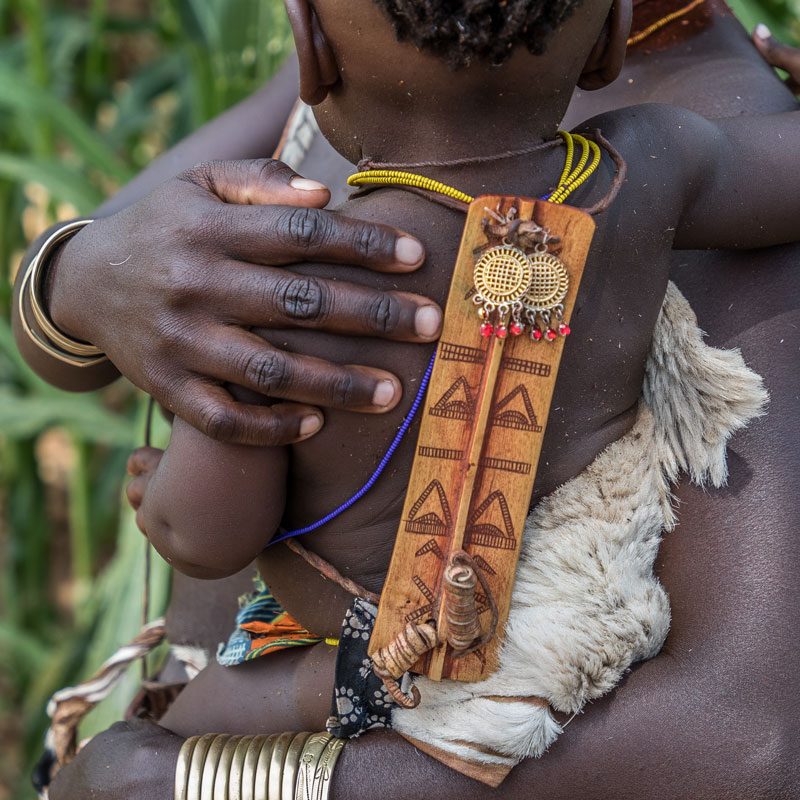 La deforestación a causa del negocio del carbón vegetal podría representar un problema a largo plazo. Los ngendelengos dependen del bosque y de sus recursos para sobrevivir. Otro reto que se les presenta es la llegada a sus tierras de agricultores en busca de un futuro mejor. Esta migración podría desencadenar conflictos. Además, al ser minoría existe riesgo de endogamia en la zona.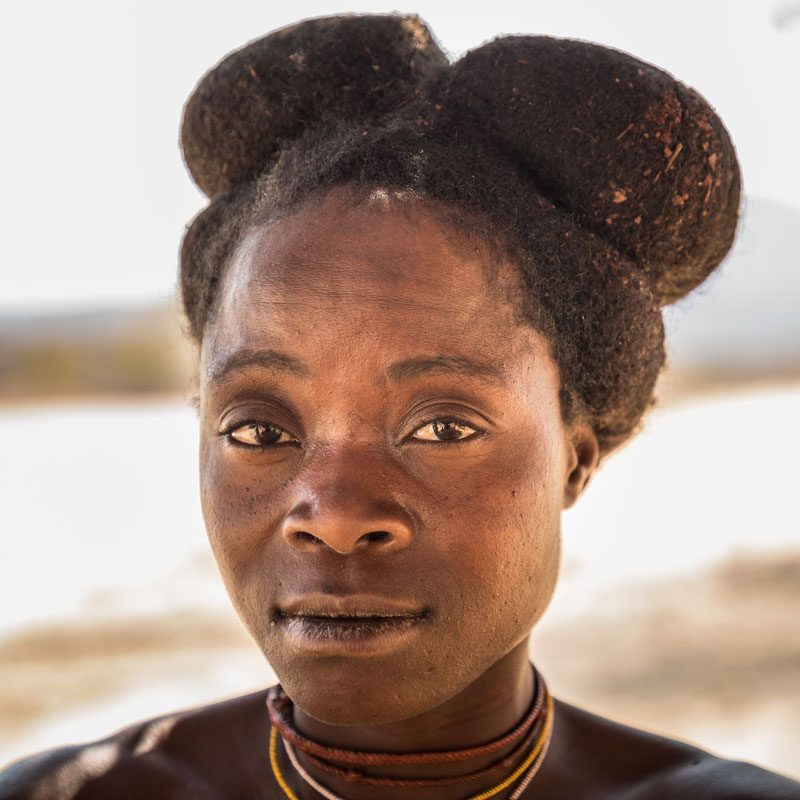 Descubre las tribus de Angola con el libro 'Last Tribes of Angola
Si quieres saber más sobre estas etnias del sur antes de viajar a Angola, tienes disponible a la venta el libro 'Last tribes of Angola', fruto del trabajo conjunto del antropólogo Joan Riera y el etno-fotógrafo Aníbal Bueno. Escrito tanto en inglés como en español (edición bilingüe), y enriquecido con una gran cantidad de fotografías, ilustraciones y mapas, el libro es una guía visual y única de las tribus más remotas del suroeste de Angola. Haz clic aquí si estás interesado en comprarlo.