Bharat Patel tuvo su primera cámara que le fue heredada por su hermano. Las primeras fotografías con su cámara Canon FT fueron tomadas a amigos y familiares y viajes durante los días de Universidad. Desde esos comienzos se desarrolló una pasión por los viajes y, más tarde, por la fotografía documental. La siguiente selección de fotografías son una prueba de su entusiasmo por estas aficiones.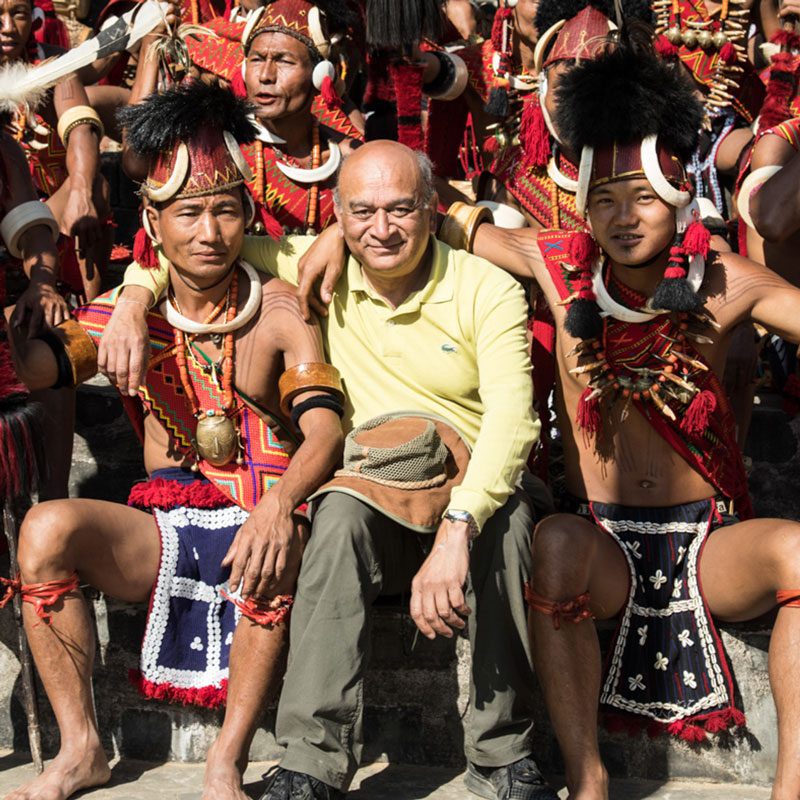 Bharat con el grupo étnico konyak
Durante muchos años, Bharat tuvo un gran interés fotográfico por los paisajes, calles, retratos y viajes. Durante los últimos 12 años, su enfoque se ha centrado en la "Fotografía con un propósito". Fue entonces cuando comenzó su fotografía documental acerca de temas sociales que incluían tribus en África e India. Su conocido trabajo documental incluye a los transexuales de la India, las tribus nómadas de la India, las mujeres en la industria de la construcción y los trabajadores de Brick Kiln, entre otros. Prefiere describir su trabajo como "documentar" en lugar de fotografiar. Presenta su trabajo tanto en color como en blanco y negro, que imprime utilizando tintas de carbón puro por sus propiedades de archivo.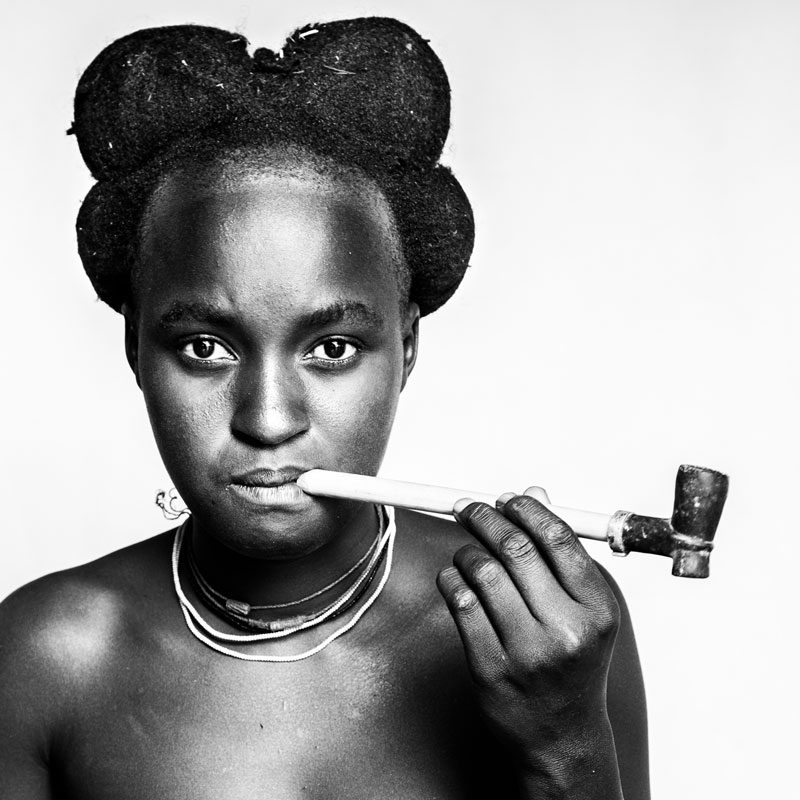 Mujer ndenguelengo con pipa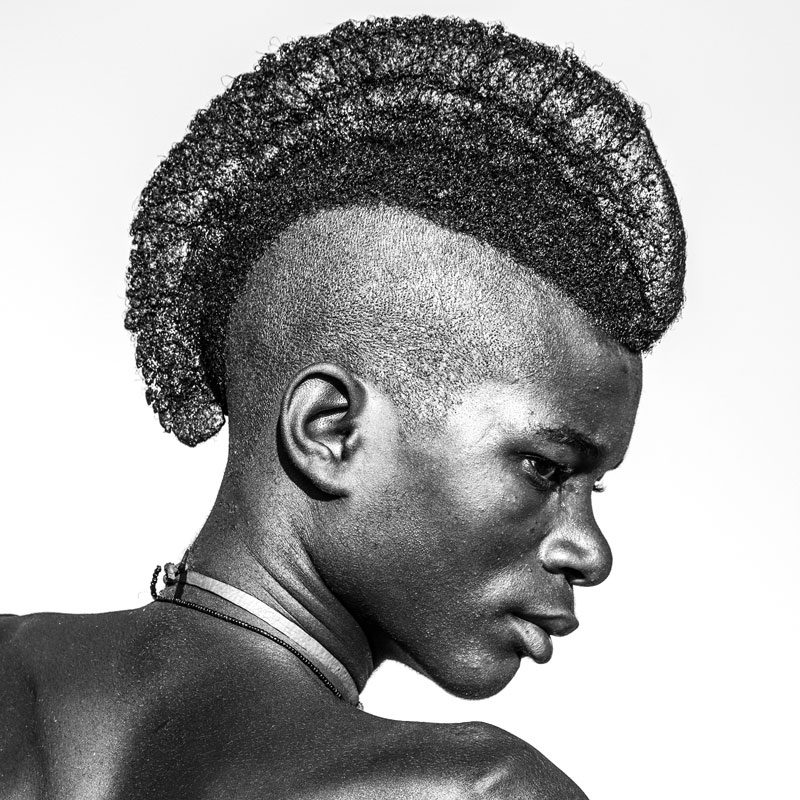 Adolescende ngendelengo con el peinado tradicional para su edad
Bharat se encontró con Joan Riera en las redes sociales e inmediatamente se sintió atraído por lo que estaba haciendo en Last Places . Joan y Bharat desarrollaron un respeto mutuo, Joan por su conocimiento en Antropología y Bharat por su estilo fotográfico. Su primer viaje con Last Places fue en 2018 a Angola y quedó impresionado con su conocimiento y familiaridad con las tribus del sur-oeste del país. Su segunda visita fue en 2022 cuando llevó fotógrafos como taller. Después de haber vivido en Brasil durante muchos años, Bharat habla portugués con fluidez y, por lo tanto, puede comunicarse directamente con algunos de los miembros de las tribus. Espera realizar más viajes con Last Places. Sudán del Sur y algunos otros lugares son los siguientes en la lista.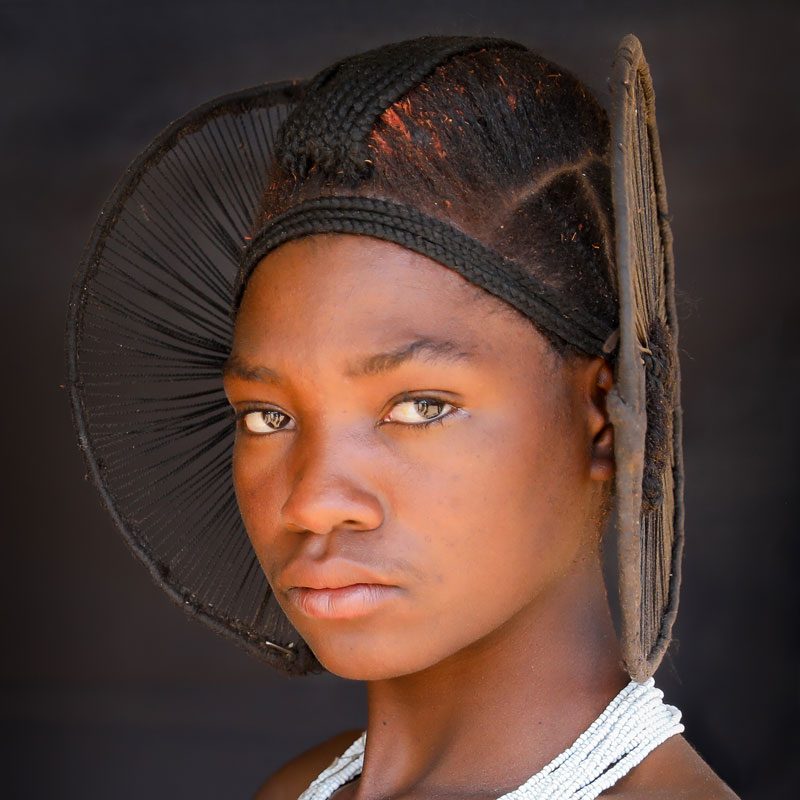 Retrato de una joven humbi después de su ceremonia 'fico'
Bharat ha sido miembro de la "Royal Photographic Society" durante casi 15 años. Durante ese tiempo logró el reconocimiento dentro y fuera de la Sociedad, recogiendo premios y numerosas menciones honoríficas en concursos internacionales. Sus trabajos fotográficos han sido publicados en la "Black and White Photography Magazine", la Revista Contemporánea de la RPS y la revista AAP y también realiza exposiciones regulares. Actualmente, Bharat está asociado de Royal Photographic Society y el premio Distinction de The Photographic Alliance of Gran Bretaña. Bharat tiene su sede en Oxford, Reino Unido.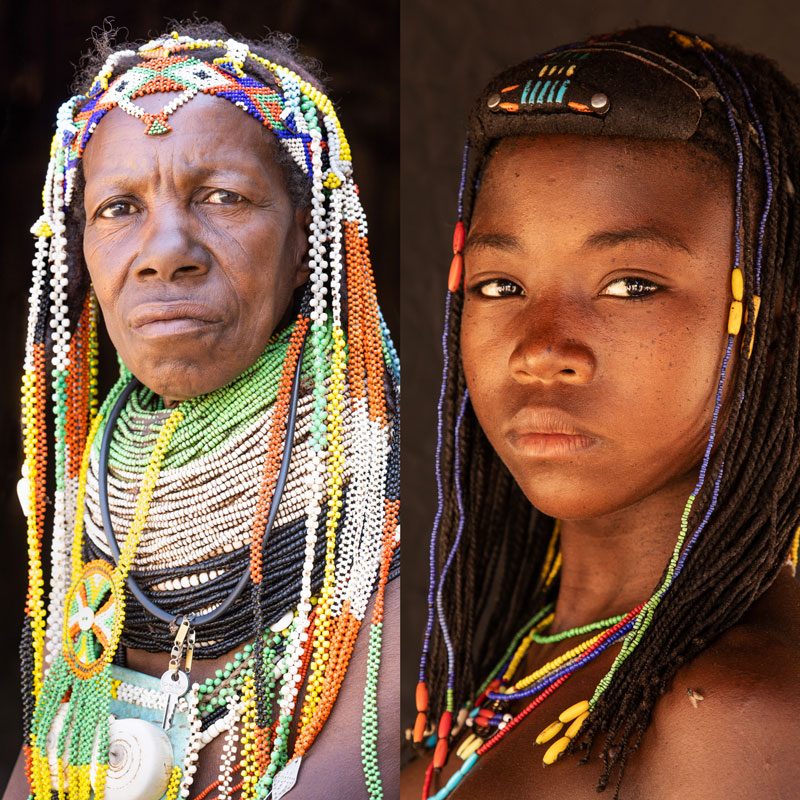 Retratos de una mujer muila de llanura y de una chica hakaona
La perspectiva del trabajo de Bharat se resume mejor en su cita: "La fotografía se ha convertido en mi herramienta para descubrir, documentar y, en última instancia, retratar el mundo mortal que nos rodea. Quiero guardarlo para el futuro". Su trabajo ha sido influenciado por muchos fotógrafos documentales del pasado y del presente, incluidos Sebastiao Salgado, Lewis Hine, Dorothea Lange, Edward Curtis y, más recientemente, Martin Parr. Bharat aporta su propio estilo a la fotografía tribal étnica que es éticamente respetuosa y atractiva.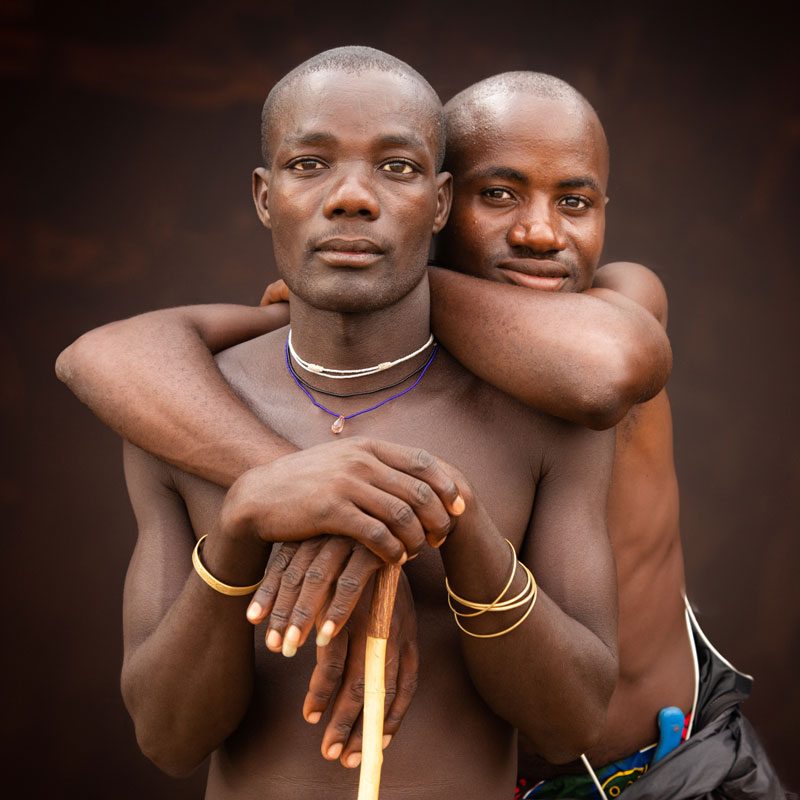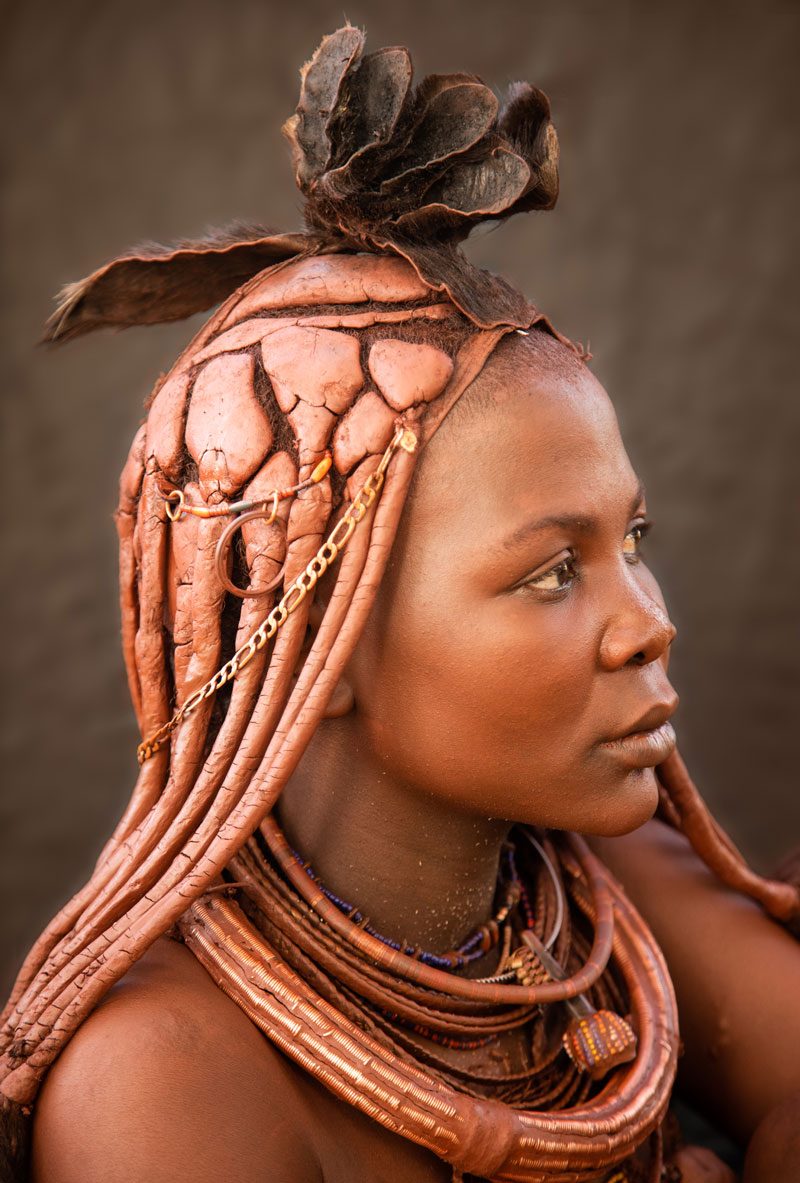 Retrato de una mujer Himba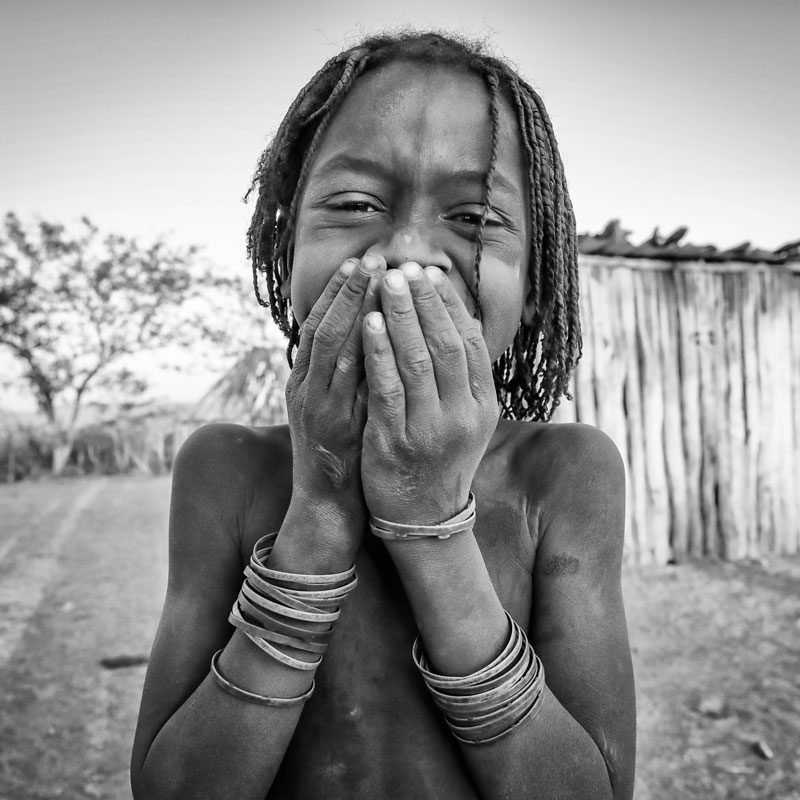 Niña tua emocionada por ser fotografiada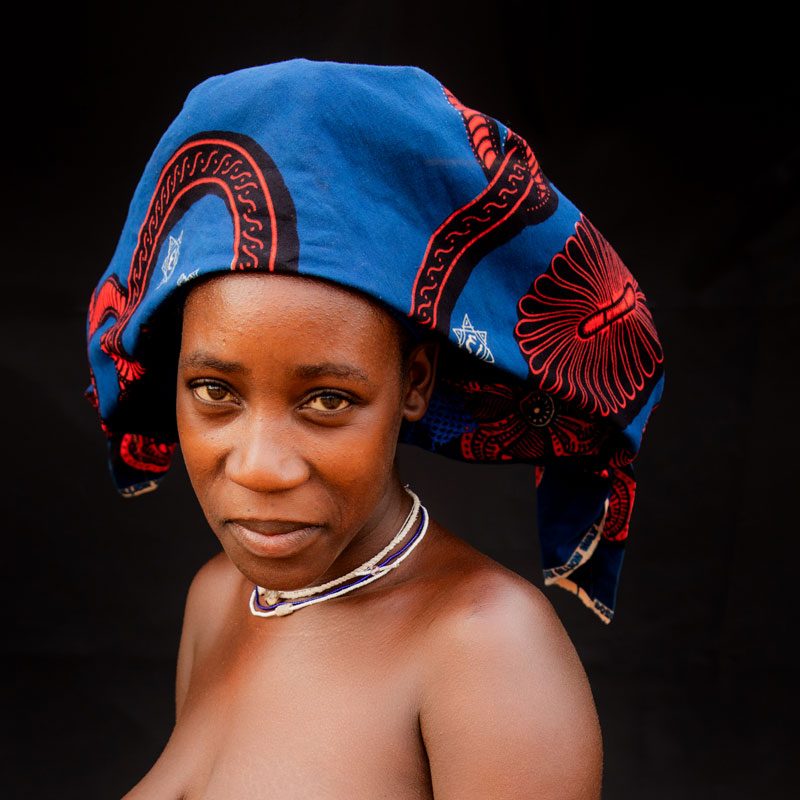 Mujer cubal con la cobertura tradicional para la cabeza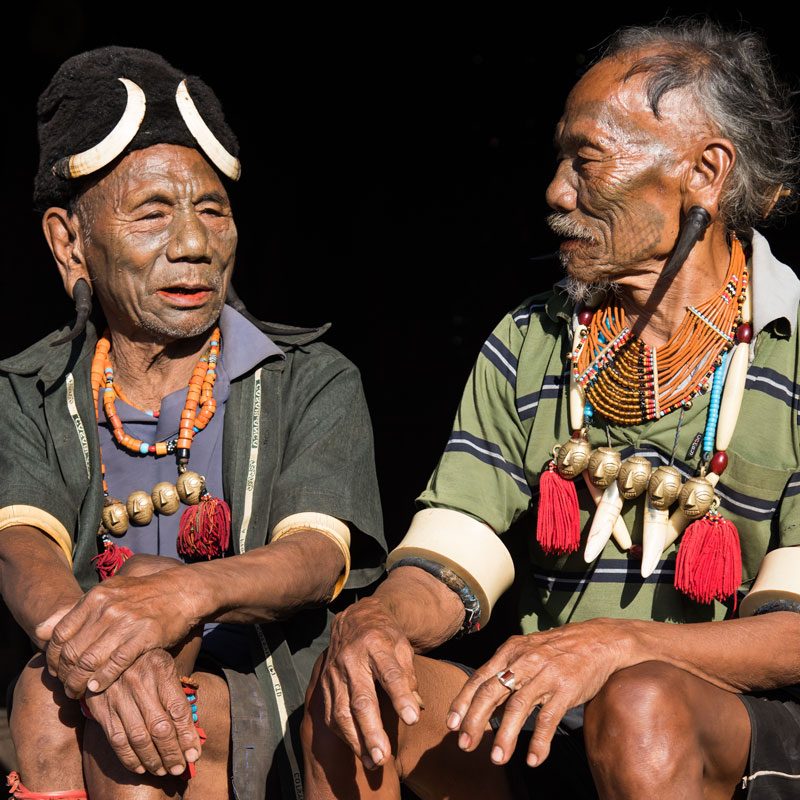 Cazadores konyak conversando